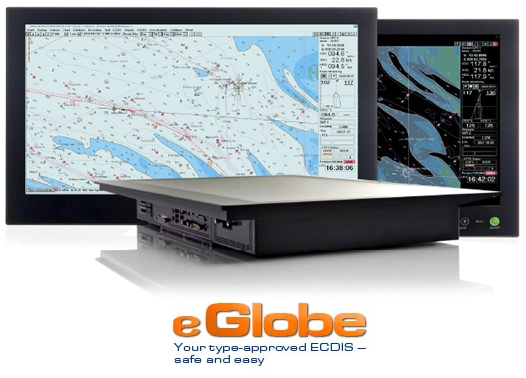 Product Description
eGlobe™ is a type-approved ECDIS featuring a high quality 24" panel display, inbuilt dual RAID drives and redundant power supplies, combined with a unique docking station that allows fast system installation and exchange.
eGlobe™ comes pre-filled and pre-configured for ChartWorld ACES a SENC data service powered by the Admiralty world ENC Data-set, combined with an extra information overlay containing the latest Admiralty T&PNMs and ENC specific preliminary chart information (AIO).
eGlobe™ is a market-leading combination of cutting-edge technology and comprehensive navigation data services delivered in a cost-effective and straightforward package.
Key facts about eGlobe ECDIS
· 24" panel PC  1920 x 1080  full HD w/ LED backlight.
· 2 x simultaneous running removable HDD in the master & backup unit guarantees a triple back up.
· Preloaded ENC charts and pay what you use
· Dual power connection
· User friendly and cost effective system.
· World wide support
Seall ECDIS: Dimensions: 70 x 20 x 55(cm) Weight: 20KG – ECDIS Feet: Dimensions: 30 x 20 x 15(cm) Weight: 0.5KG – Seall Plinth: Dimensions: 130 x 30 x 30(cm) Weight: 7KG – Data Cable: Dimensions: 30 x 25 x 15 (cm) Weight: 2.5KG